Duck Hunting: A Guide for Beginners
Posted on October 23, 2017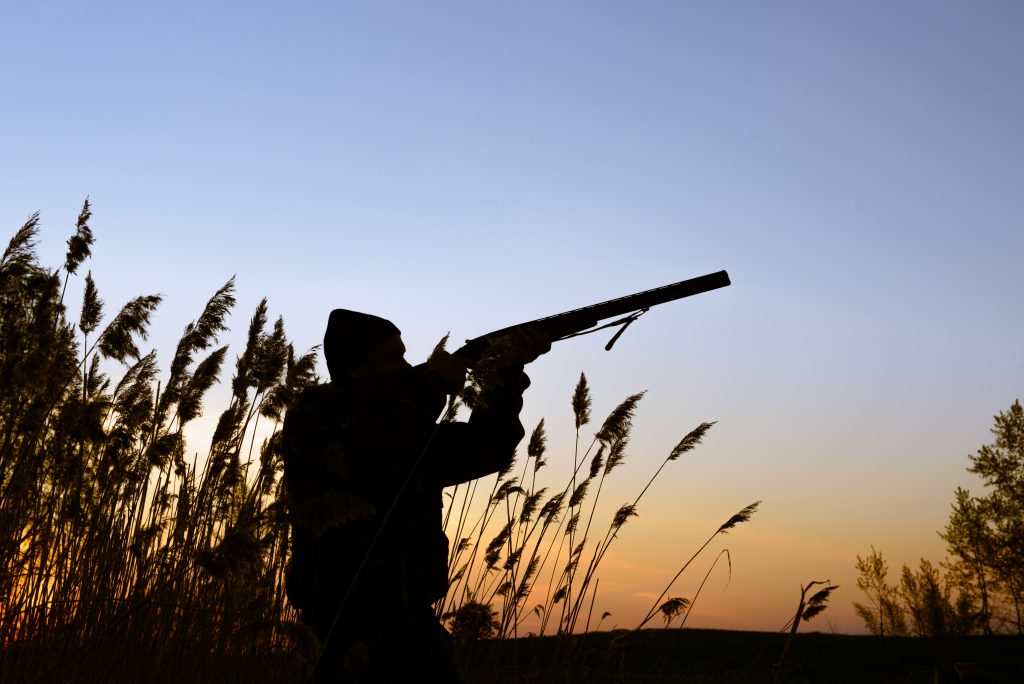 So you want to take your duck hunting skills to the next level, moving up from the video game and engaging in the actual sport instead? Well, as a beginner, there are a few steps you want to take in order to ensure the safety of you and those around you—and to have more fun, of course!
There are many places around the El Paso area that are perfect for duck hunting, including Elephant Butte. If you're looking to visit these places and really take your duck hunting skills to the next level, this guide can help you do so.
Tip #1: Go Prepared—A Packing List
Before you set out for the first time, you want to be sure you're prepared for everything. In addition to whatever hunting equipment and gear you have, you want to be sure you take plenty of water, food and snacks, sunblock, and bug spray. With ducks comes water and with water comes mosquitoes and a slew of other creepy critters that you want to protect yourself against. Plus, if you're going to be in the hot sun all day, it isn't a bad idea to take a bunch of sunscreen, a hat, and a pair of sunglasses.
For the hunting gear and supplies, you'll need:
A shotgun, typically a 12-gauge
Boot and hip waders
Shell belt, which allows you to easily reach for your ammunition while hunting
Duck call device
Duck and goose decoys
A sturdy backpack
Waterproof case for the items that can't get wet
Optional items include:
A decoy bag, or a bag used specifically for the duck and goose decoys you take with you
Camouflage materials for your boat, bags, and gear
Ice chest to store perishables, if you choose to take any with you
The last thing you want is to show up to the best duck hunting spot without the necessary gear. This checklist can help.
Tip #2: Get the Proper Licensing
Just like you do to drive a car, you need to obtain proper licensing before you can duck hunt legally. To do so, you'll want to apply for a hunting license and obtain a federal Migratory Bird Hunting and Conservation Stamp. To obtain a hunting license in Texas, you must complete a hunting education course, which can be completed online. After, you must purchase the duck hunting stamp from a certified location, such as the Post Office or online. Without a license or stamp, you won't be able to hunt legally and will most likely be denied access to hunting grounds.
Tip #3: Study Up on Ducks
A skilled hunter knows what to look for in ducks. When hunting, you'll have to follow federal regulations, such as limiting the number of female mallards you hunt to two per visit during the winter months. That being said, you'll want to be sure you can properly identify the kind of bird you're hunting.
Mallards- Male mallard ducks have a brown and white body, black and white tail, and a green head with a yellow bill. Female mallard ducks, on the other hand, are all brown and white, with a blue and white pattern on their wings.
Wood Ducks- Adult greater scaups typically have a black, gray, and white body with a dark bluish-black head. Lesser scaups usually have the same pattern but are different shades of brown instead.
Redheads- Redhead ducks look like you would imagine: they have a red head. Their neck and chest are a dark black or gray color and the rest of their bodies are a light gray or brown.
Hooded Merganser- Hooded mergansers have black and white heads, yellow eyes, with a black, white, and brown patterned body. They're identifiable by the puff of feathers on their head, which is where the "hooded" in their name comes from.
Pintail- Male pintail ducks have a dark, chocolate-colored head with a white stripe that extends down to its neck. The rest of its body is a light brown-gray with accents of black and white feathers throughout. The female pintail duck is a light, speckled brown color.
Canvasback- Lastly, the canvasback duck looks similar to a redhead but is slightly different. Its head is a burnt orange color, it's chest is black, and the rest of its body is a bright white—one of the biggest differences between a canvasback and redhead, which has a gray body.
Tip #4: Know the Regulations
For each place you visit, you'll want to know the regulations that correspond to that time of year. These regulations will tell you how many you can take with you, what the policies are for taking the game to other countries, and whether or not certain ducks can be hunted from the inside of boats and vehicles. Knowing these regulations beforehand can help to ensure you have a smooth day of hunting.
Tip #5: Go With a Guide
If you're a beginner, a duck hunting guide can help to show you the ropes. They'll know the differences between the kinds of ducks, when and how to use certain equipment, and they can help you stay safe while hunting. If you're looking for a quality duck hunting guide in New Mexico or near El Paso, Frank Vilorio of Land of Enchantment Fishing & Hunting Adventures at Elephant Butte Lake can help you. Elephant Butte Lake provides ample duck hunting space and working with Frank ensures you will learn the basics and have a great time hunting your first duck. Call us today to learn more about our guided trips!