Bass Fishing — The Adventure of a Lifetime
Posted on September 28, 2017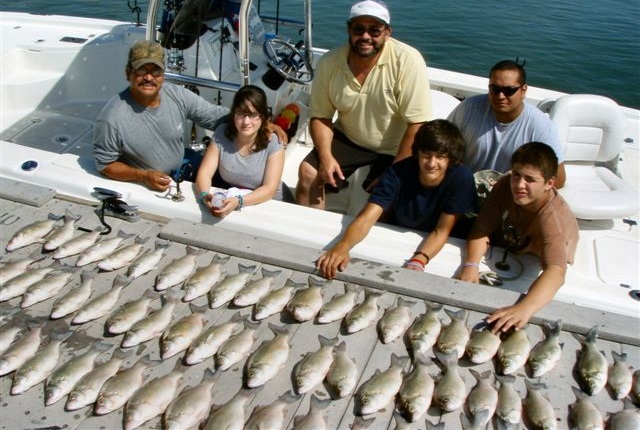 If you've been thinking about taking the plunge and going on a fishing adventure, you should start off with bass fishing! Land Of Enchantment Fishing Adventures offers bass fishing trips that will give you the rush and excitement you're after. But what exactly makes bass fishing such an exciting venture? We've gone ahead and outlined a few points to answer this question.
Why Bass Fishing Is Such a Rush
When you think of an exciting fishing adventure, do you imagine fish jumping above the surface of the water, thrashing about as you use your fishing rod to capture the beast? Well, this image can become a reality when you decide to fish for bass! They will put up a fight but in the end, you'll feel the rush of accomplishment flowing through your veins.
Bass fishing is one of—if not the—most popular forms of fishing. This can be linked to a variety of different reasons. For starters, bass will put up a fight so catching them will feel like a true victory when you finally reel that largemouth bass out from the water. Bass are also good looking fish so they'll look great if you decide to have one taxidermied. But before any of that can actually happen, the fish itself must be caught.
Elephant Butte in New Mexico is home to a large variety of bass fish. Largemouth, smallmouth, white, spotted and striped are some of the most common bass you'll be able to find in Elephant Butte Lake. Largemouth, smallmouth, and spotted bass are, after all, the most popular fish game in North America! Their popularity stems from the major excitement and fun that one experiences when fishing them. In order to succeed when fishing, though, the angler must know about the bass's habitat and eating habits. These details vary depending on the type of bass you want to catch.
Come Along with Land of Enchantment Fishing Adventures!
Become a fishing expert takes years of experience out on the water, waking up at the crack of dawn to become acquainted with the fish and the water in order to reel in the best catches of the day. When you choose to team up with Land of Enchantment Fishing Adventures for your next bass fishing journey, you'll witness a true master at work. Expert fishing guide Frank Vilorio makes it his goal to give his clients the fishing adventure of a lifetime. If bass fishing sounds good to you, there's only one place to choose! Contact Land of Enchantment Fishing Adventures today.