Why Finding the Right Fishing Guide in Elephant Butte is Important
Posted on May 8, 2017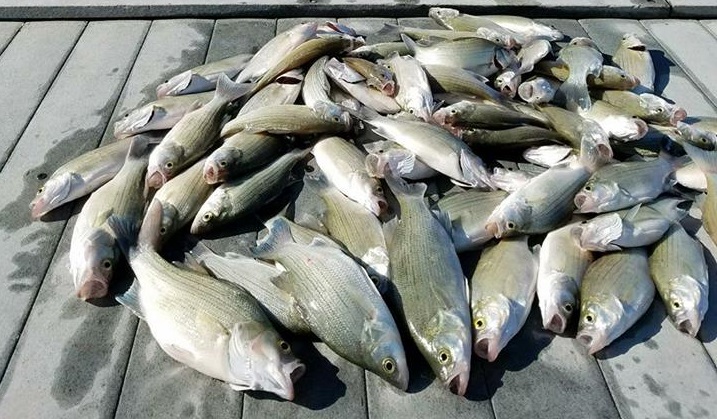 Are you a lover of nature? Do you love spending time in the beautiful, great outdoors? If this is the case and you are in the New Mexico area, a Land of Enchantment Fishing Adventures tour is something you should consider. If you're looking for a fishing guide in Elephant Butte, we've got you covered. You can team up with our fishing expert and set out on a fun and exciting adventure. Check out all of the awesome reasons you should consider this kind of fishing adventure trip!
Get Spontaneous!
Fishing is a hobby and a pastime that many people absolutely love. While some may not necessarily be all for it, other people love to fish and get away for the weekend. Bass fishing in Elephant Butte Lake can be an experience of a lifetime and one you may only get to do once or twice. What makes this particular adventure the best? Elephant Butte Lake has a variety of fish, which can make it an incredibly interesting and informative time.
You never know just what you may catch when you put your line in the waters at the lake. So what bass may you find here? Think white, smallmouth, largemouth, striped, and spotted. The mystery of never knowing exactly what you will catch it what makes it all the more fun and spontaneous. When you team up with a fishing guide in Elephant Butte, you'll have the guidance you require to have the best fishing adventure imaginable!
No Worries About Coming Up Empty Handed
With our fishing guide in Elephant Butte, you will not have to worry about never catching a fish. Many people get a chip on their shoulder because they have gone fishing in places where they never got so much as a tug on their line. When you go bass fishing in Elephant Butte Lake, this will be a completely different story. Our fishing expert and guide will be able to lead you to the absolute best spots in order to catch some amazing fish! Going fishing can be an absolutely fun time when you have the right people guiding you and teaching you where to look and sink your line. We understand the need for some people to be independent, however, this adventure trip will be such a blast, and you will want to be with a big group!
Contact Land Of Enchantment Fishing Adventures Today!
If you are looking for an adventure that you will simply never forget, you should consider going bass fishing with our team at Land of Enchantment Fishing Adventures. We know how to have a good time and we know all there is to know about bass and other fish! Our job is a treat to us because we get to bring people like you out into the water to experience something they have never experienced before. We live for those kinds of moments each and every day. If you have some down time and want something fun to do, give us a call today. We can help you have a blast and catch some big bass that you will never forget!