Recharge with Fishing Guided Tours at Elephant Butte
Posted on April 11, 2017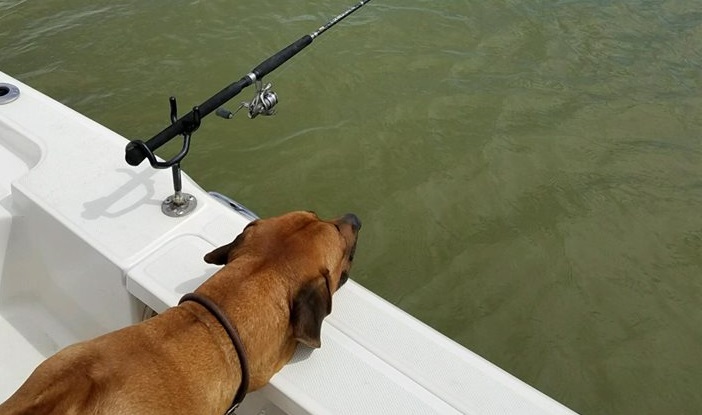 After making it through the Monday to Friday whirlwind of work, family responsibilities, and social obligations, it is far too easy to spend our weekends curled up on the couch in front of our television screens. While binge watching Netflix shows may be tempting when our minds are exhausted, there is nothing more revitalizing than a weekend spent in the great outdoors. Fishing guided tours at Elephant Butte Lake from Land of Enchantment Fishing Adventures are the perfect way to recharge after a long week, and they come with the added possibility of a great catch. Here are a few facts about the enchanting and adventurous Elephant Butte.
An Elephant in New Mexico?
Located just off the Rio Grande in the gorgeous state of New Mexico, Elephant Butte Lake is is  part of the largest state park in New Mexico, called Elephant Butte Lake State Park. From elk to pelicans to fish, Elephant Butte is teeming with wildlife. Despite what the name may suggest, however, you won't find any elephants here! The area got its name from a volcanic core that formed an island in the middle of the lake which has been said to have the shape of an elephant lying on its side. So the island was often referred to as "Elephant Butte", and the name stuck.
Things to Do in Elephant Butte Lake
Hunters, fishers, and nature lovers alike will find a myriad of things to do in this impressive habitat. Elephant Butte Lake can accommodate kayaks, jet skis, sailboats, ski boats, houseboats, and cruisers. It is lined with beautiful sandy beaches for swimmers to lounge on. Hikers find peace and solace on the many trails that run through Elephant Butte Lake State Park. Campers are delighted to wake up to the pink sunrise casting light on the crystal surface of the lake.
One of the most popular and unique attractions in the area are fishing guided tours at Elephant Butte Lake. The lake is a haven for all types of fish including striped bass, white bass, crappie, and catfish, and fishermen come from all over New Mexico to get a fresh catch. Because the lake is large (the 84th largest manmade lake in the United States!) experts recommend that you working with a seasoned fishing guide who is knowledgeable about the many contours of the lake. This is the best way to ensure that you have a great fishing adventure and walk away with a prize from the weekend!
Fishing Guided Tours at Elephant Butte
So, if you prefer adventure to monotony and the great outdoors to Netflix, going on fishing guided tours at Elephant Butte Lake will make for a weekend getaway you will never forget. Your guided fishing tour at Land of Enchantment will take you through the beautiful lake waters to the best fishing locations. Your experienced guide will also give you instructions on how to successfully catch stripers and white bass. So, if you are ready to schedule your adventurous weekend, contact us today!